Camp Eberhart Alumni Association 2018
Some may ask, "What did the CEAA do this year to support camp."
Well let me show you!
Summer Activities Expo Registration Fee to Promote AstroCamp                 $195.00
New Climbing Gear                                                                                 $4,497.23
Repairs to roof's at Dave's House, Klinger, and Nature                               $2,100.00
Repairs to Witwer House                                                                         $7,700.00
Furniture/Plaque for Lazy W                                                                    $180.00
HVAC for Say-Ah-Inn                                                                              $4,500.00
Engraving Plaques/Bricks                                                                         $557.32
Fishing and BCK Docks                                                                            $7,100.00
Staff Care Packages                                                                                $457.14
Staff Awards                                                                                           $800.00
Staff Banquet                                                                                          $931.21
Dynascope Restoration                                                                            $793.00
AstroCamp Supplies                                                                                $1,043.84
New Water Fountain/Bottle Fill for The Loo                                                $1,700.00
Capital Campaign Expenses (Obenchain Lodge)                                         $200,000.00
                                                                                     Total for 2018 $240,591.81
To all of you I say THANK-YOU for making this all possible. Our membership is who makes us strong and allows your CEAA to support Camp Eberhart!
OBITUARY FOR JOHN DEMING WOLF, SR. LONG TIME FRIEND OF CAMP EBERHART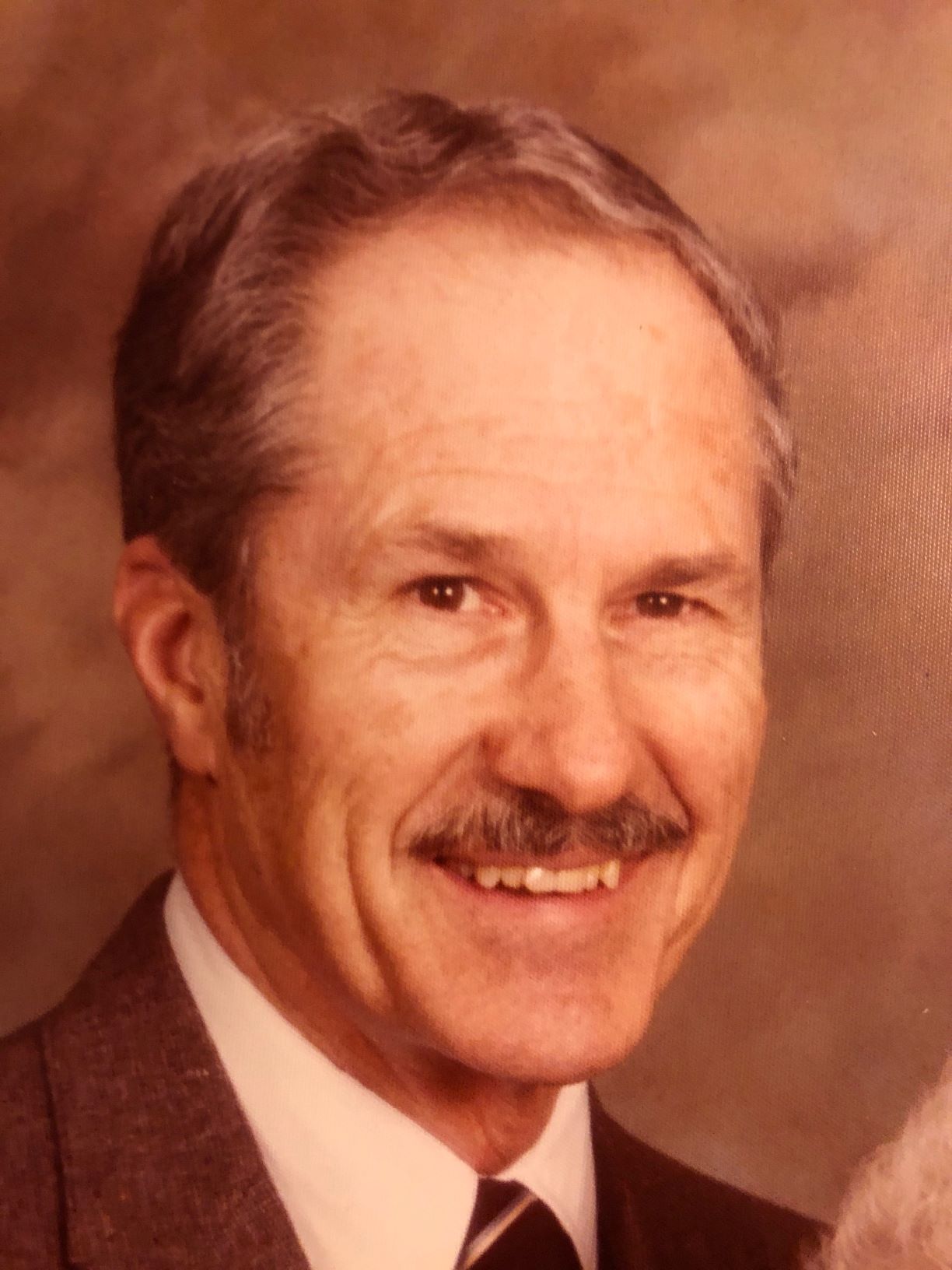 John Wolf finished his incredible journey on January 9 at age 100. Born on Sept 29, 1918 in Kansas City while his father, working for the YMCA, was training soldiers for WWI. John grew up in Great Falls Montana and Pocatello Idaho, where his father was a YMCA Director. John graduated from Pocatello HS at the age of 16. After a brief stint at Idaho State, he attended George Williams College, Ill. He later graduated from Oberlin College, OH. He received a divinity degree from Union Theological Seminary, in New York City studying under theologians Paul Tillich, Harry Emerson Fosdick and his advisor Reinhold Niebuhr, a great influence on his lifetime ethics.
In 1941, he married Carolyn Kelsey in NY City as WWII emerged. With Niebuhr's consul, he left pacificism and enlisted in the US Navy as a LT–Chaplain, to serve the troops. John was the youngest Chaplin in the navy. His combat medals include Salerno, Italy and the Pacific Campaign when he was awarded a Bronze Star at Iwo Jima. He rarely mentioned the impact of the war for many years until his retirement, when he started lecturing on the Pacific Campaign and the impact of war on veterans, publishing his real-time war diary "Amen till Tomorrow."
Following the War, he joined the Indiana Conference of the United Methodist Church (UMC). His appointments included churches in Vevey, Evansville, Martinsville, South Bend, Hammond, Ft. Wayne and finally Valparaiso. In addition, John was the South Bend UMC District Superintendent for 6 years. He was appointed to multiple UMC General Conferences, always a voice for civil rights, women's rights and social justice issues. He received an honorary Doctorate from DePauw University, where he also served as Trustee.
In retirement, he was chair of the Indiana Coalition Against Legalized Gambling where his "Quixotian" battle against big money was fearless. IN 2003, John received the "Sagamore of the Wabash" from Governor Kernan, for his efforts of social justice and his crusade against organized gambling.
Like his father and father-in-law before him, John, was a tireless proponent of the YMCA. In South Bend, He served on the Y board and YMCA Camp Eberhart, where he became a close friend to the legendary George Cooper.
In Valparaiso, John was a passionate member of Valparaiso Rotary, an early organizer of Hilltop Neighborhood House and a season ticket holder of Valpo basketball. He served as Board President of the YMCA, prior to and including the period of building the new Y. John wrote 900 columns, entitled (like his book) "Amen Until Tomorrow" for the Post-Tribune and The Times, on topics of politics, local concerns and historical features.
In Fort Wayne, as Senior Pastor, he oversaw the construction of First Wayne United Methodist Church. For many years, he hosted "Work and Music", a Sunday morning radio show on WOWO.
At home, he was an enthusiastic house painter and "yard man" and taught his boys the Idaho skills of hunting and fishing, sport and love of the great outdoors. He loved to fish, though lousy at it. John loved sports, played football in HS and basketball at GW and Oberlin and he forever beat his own boys with a two-handed jump shot
He was preceded in death by his parents, Ralph and Bessie Wolf, his loving wife of 71 years, Carolyn Kelsey Wolf and all his oldest friends and shipmates. He is survived by his sons, John Jr (Vicki) in South Bend, Carter (Kim Gattle) in Indianapolis and Earl (Deborah) in Williamston, MI. along with numerous grandchildren and great grandchildren.
Craft Shop Repairs and Upgrades
Thank-you Pete Fournier for all of your work at Camp Eberhart. Pete is our very own handyman who takes the initiative to work with camp and get things done!!!!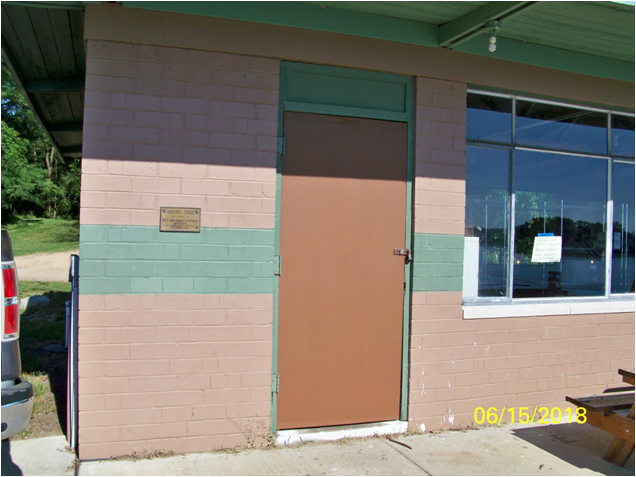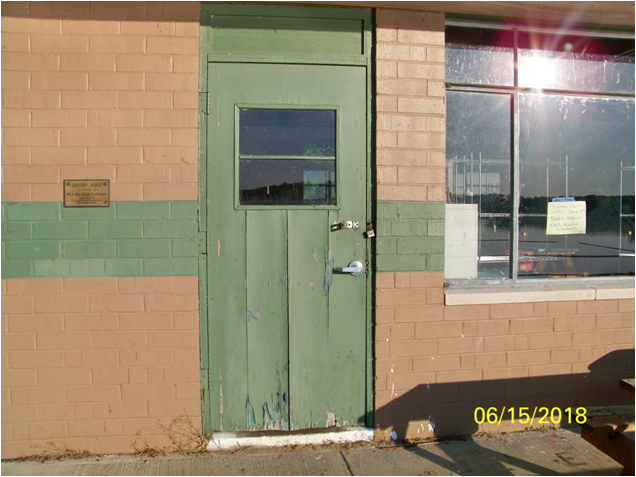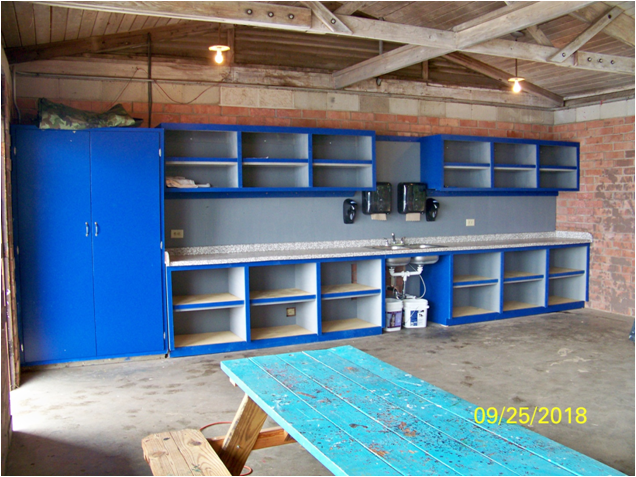 Camp Eberhart Fall Work Day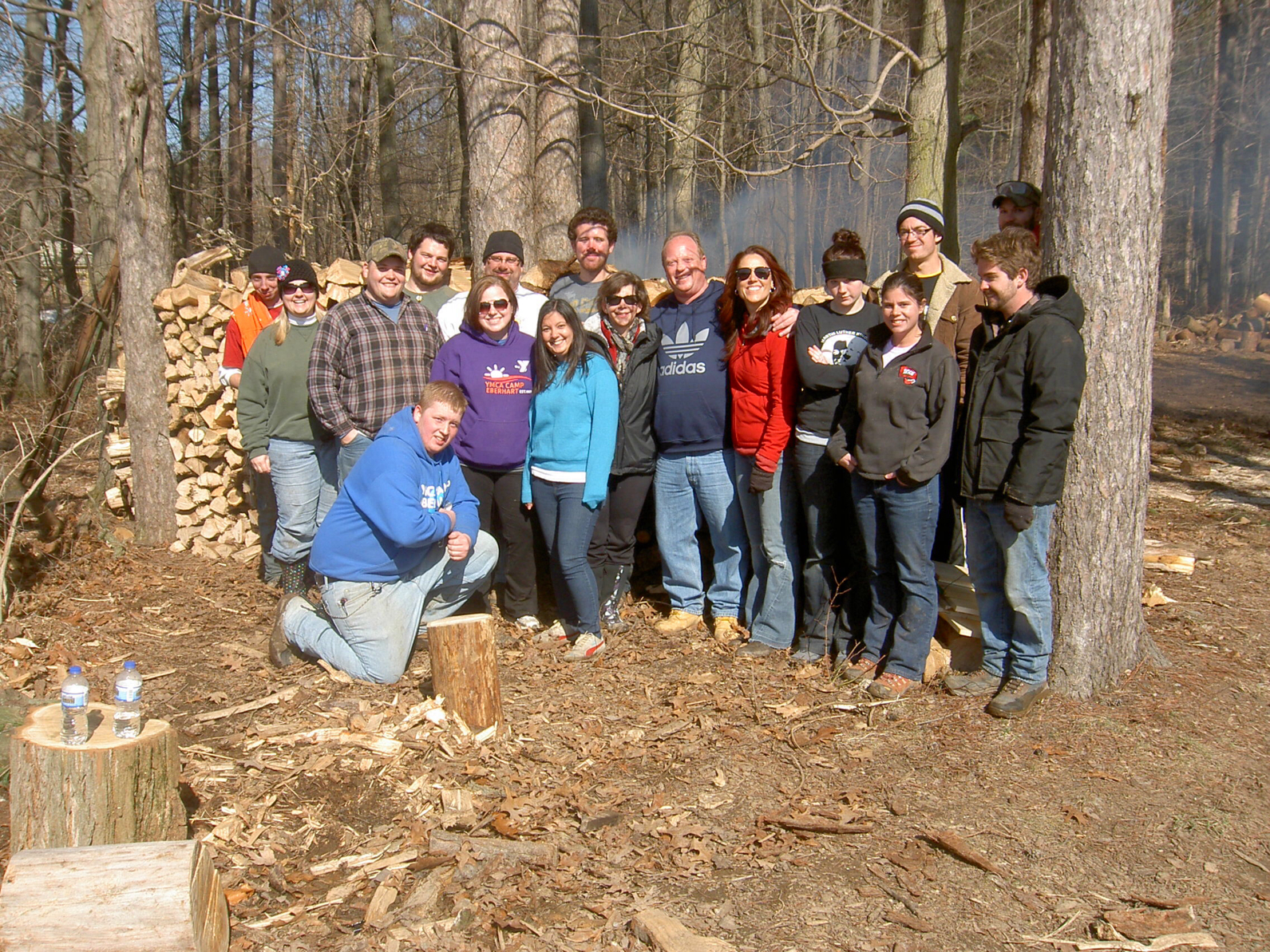 September 18, 2018

Greetings –

Your Camp Eberhart Alumni Association, in cooperation with Camp Eberhart, will host a work workday on November 10, 2018. Participants may arrive the evening of November 9, 2018 and we will be staying in Leighton Lodge. There will be no programming or meals scheduled November 9, 2018. Our day will begin on November 10, 2018 with breakfast in Klinger Hall at 8:00am. Our day will consist of various projects in the morning followed by lunch. We will continue our work projects in the afternoon and conclude the day with dinner on our own. We will have an evening activity arranged for the group. We will depart the morning of November 11, 2018.

There is no cost associated with this weekend and we look forward to seeing each and every one. Come for the day or all weekend. This is a great opportunity to reconnect with camp friends, make a contribution to the place we all love and call home, or to just get away.

Please share this information through social media, word of mouth, or carrier pigeon!

Please confirm your attendance with me.

If you have any questions please give me a call or send me a note via email.

Sincerely,


Chris Sallows
Sallows176@yahoo.com
260-316-9133 (C)
Nichol Brinkman and the ABC of Camp EB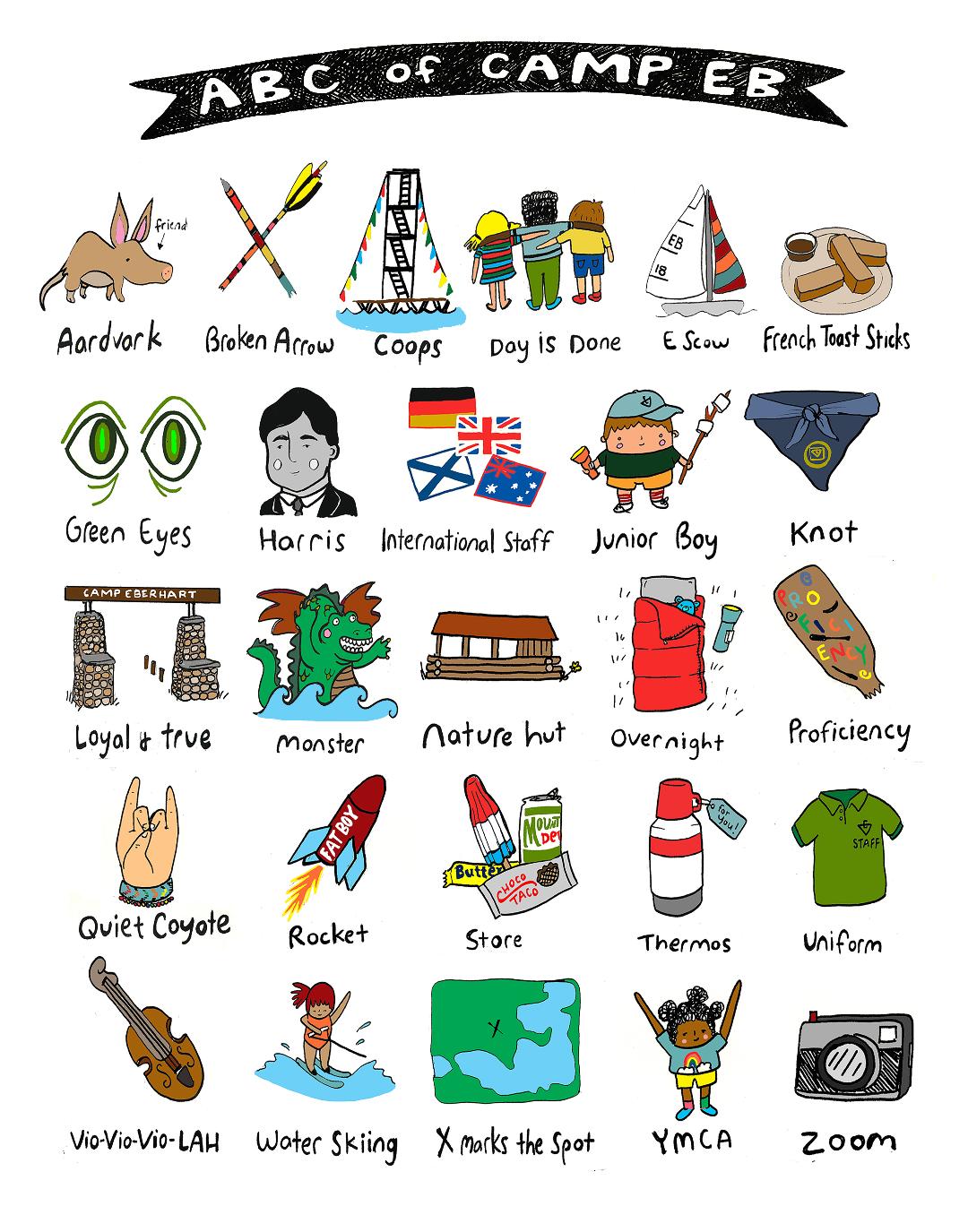 Nichol Brinkman has created and if offering for sale this amazing poster featuring the ABC's of Camp Eberhart. A portion of the proceeds will go to the Camp Eberhart Alumni Association.
Here is the link to buy yours!!   https://www.etsy.com/listing/638555027/the-abcs-of-camp-eb-poster-a-perfect?ref=shop_home_active_1
THANK-YOU Nichol!!!
The George Cooper Foundation Staff Awards
The George Cooper Foundation Staff Awards were established to honor George A. Cooper,
who devoted much of his life to making Camp Eberhart one of the best YMCA camps in America.
COLE DAVIS AWARD - for Outstanding Permanent Staff Member (year-round)
The recipient of the Cole Davis Award demonstrates an unending commitment to the YMCA values and the mission of Camp Eberhart.
2018 - Sarah Whaley
2017 Heather Wilcox
2016 Penny Baker
2015 Penny Baker
2014 Bob Kolbe
2013 Jimmy Hester
2012 Carolyn Grace
2011 Carolyn Grace & John Cannon
2010 Bob Kolbe
2009 Deb Mastos, Joni Todd, Missy Dutoi
2008 Louis Seaman
2007 Amy Schlappi
2006 Amy Schlappi
2005 Bob Kolbe & Amy Schlappi
2004 Amy Schlappi & Victoria Cook
2003 Jon Deveaux
2002 Machelle Painter
2001 Cate Byers
2000 Cate Byers
JUDGE ROBERT A. GRANT AWARD - for dedication to Community and Environment
The recipient of the Judge Robert A. Grant Award must demonstrate community involvement, care for others and the environment and the camp at large.
2018 - Holden Szczypka
2017 Blake Seguin
2016 Fabio Sgarro
2015 Catherine Oesterle
2014 Penny Baker
2013 Ellen Leszczynski
2012 Ellen Leszczynski
2011 Ellen Lesser
2010 Morgan Emanuel
2009 Bob Kolbe
2008 Duncan Fairall
2007 Ashley Troth
2006 Johnny Ray Elsner
2005 Mandy Highfield & Ashley Dueringer
2004 Genevieve Sullivan
2003 Kari Obenour
2002 Genevieve Sullivan
2001 Pete Brown
2000 Sara Silver
FRANK CHELEY AWARD - for Outstanding Summer Administrative Staff Member
The recipient of the Frank Cheley Award must show excellence in administration of the Summer program and demonstrate the abilities and actions of a leader in every light. Must demonstrate personal dedication to the four core values of the YMCA (caring, respect, responsibility, honesty), excellence in leadership, dedication to the mission of Camp Eberhart, enthusiasm with campers and staff alike. Must uphold the values and principles of an Eberhart employee.
2018 - Michael Wilson
2017 Michael Wilson
2016 Brenna Bergquist
2015 Jeetesh Morar
2014 Maddie Hammond
2013 Alex Poe
2012 Adam Rixson
2011 Noel Emanuel
2010 Sean Rose
2009 Matt Noonan
2008 None Chosen
2007 Louis Seaman
2006 Louis Seaman
2005 Nick Mohnke
2004 Nick Mohnke
2003 Mike Godwin
2002 Mike Godwin
2001 Sara Silver
2000 Sara Silver
1999 Damian Salerno
1998 Liz Greene
1997 Mark Moffat
1996 Liz Greene
1995 Andy Hodson
1994 Shelly Stice
DENNIS STARK AWARD - for Outstanding Summer Program Staff
The recipient of the Dennis Stark Award must demonstrate excellence within the program aspects of an Eberhart summer. Contributions to the entire Summer program as a whole including evening programs, health and safety and program development.
2018 - Kate Springer
2017 Jorgia Bays
2016 Jamie Monedero
2015 Ian Lowe
2014 Katie Blair
2013 Sonja Schaefer
2012 Maddie Hammond
2011 Charlotte Pattison
2010 Mike Anderson
2009 Adam Freeman
2008 Matt Noonan
2007 Scott Ryan
2006 Eli Canfield
2005 Jacob Wolff
2004 Alan Coxhead
2003 Trina Young & Nick Rocchio
2002 Trina Young
2001 Kevin Byers
KAL WAXMAN AWARD - for Outstanding Summer Cabin Staff
The recipient of the Kal Waxman Award must demonstrate qualities desirable of a YMCA Camp Eberhart role model by promoting the self esteem and character development of children. Must also show caring, respect, responsibly and honesty in all areas as well as being an all-around great counselor and role model to campers and peers alike.
2018 - Rebecca Brown
2017 Andrea Branz
2016 Nick Rolt
2015 Michael Wilson
2014 Will Rowe
2013 John Cannon, Reid Schmidt, Sara Curtain
2012 John Cannon, Michael Leszezynski, Alex Pole, Alanna Rieser
2011 Nick Seminary & Tegan Maher
2010 Anna Henschel
2009 Tyler Trierweiler
2008 Carly Pater
2007 Alex Seminary & Maggie Kirles
2006 Chris Jones
2005 Louis Seaman
2004 Danielle Konstantine
2003 Brian Roduck
2002 Todd Gonzales
2001 Alison Levy
GEORGE COOPER AWARD - for Outstanding Summer Male Senior Counselor
The recipient of the George Cooper Award must demonstrate outstanding commitment to campers and to his peers. Additionally, he must show personal commitment to the four core values of the YMCA (caring, respect, responsibility, honesty) as well as uphold the traditions and principles desirable of an Eberhart employee and be an inspiration to fellow staff and campers. This senior counselor knows the importance of his role and lives up to high standards in all aspects of his life and work at Camp Eberhart.
2018 - Drew Riggs
2017 Nick Brinkworth
2016 Cole Boulette
2015 Michael Wilson
2014 Adam Marriott
2013 John Cannon
2012 Michael Leszczyski & Alex Pole
2011 Adam Rixon & Wade Sellick
2010 Alex Seminary
2009 Tyler Wolf
2008 Alex Seminary
2007 Phil Helmsley
2006 Joel Heseman
2005 Cal Ruderman
2004 Louis Seaman
2003 Todd Gonzales
2002 EJ Elgin
2001 John Northrup
2000 Shawn Tucker
1999 Seb Malagnoux
1998 Eric Mishke
1997 Kevin Walsh
1996 Mark Moffat
1995 Steve Hambling
1994 Ed Simpson
1993 Allison Koontz
1992 Genevieve Pritchard
1991 Megan Hoyt
1990 Sally Smith
1989 Joe Zagorski
1988 Geoff Gross
1987 John Hale
1986 Brad Hale
1985 Colleen Shannon
ELSA COOPER AWARDER AWARD - for Outstanding Summer Female Senior Counselor
The recipient of the Elsa Cooper Award must demonstrate outstanding commitment to campers and to her peers. Additionally, she must show personal commitment to the four core values of the YMCA (caring, respect, responsibility, honesty) as well as uphold the traditions and principles desirable of an Eberhart employee and be an inspiration to fellow staff and campers. This senior counselor knows the importance of her role and lives up to high standards in all aspects of her life and work at Camp Eberhart.
2018 - Morgan Tepe
2017 Bella Birrell
2016 Rocio Monedero
2015 Rocio Monedero
2014 Rebecca Davidson
2013 Bea Taracena
2012 Tegan Maher
2011 Lisa Dunnivant
2010 Laura Vincent
2009 Charlotte Grey
2008 Maggie Kirles
2007 Amy Head
2006 Emmy Goodall
2005 Sarah Foley
2004 Megan Osberger
2003 Kristy Dea
2002 Lindsey Guidrey
2001 Lucy Francis Francis
2000 Nichol Brinkman
1999 Kate Hudson
1998 Kate Bolles
1997 Sara Silver
1996 Kate Bolles
1994 - 1995 None or Unknown
1993 Allison Koontz
1992 Genevieve Pritchard
1991 Megan Hoyt
1990 Sally Smith
1985 Collen Shannon
1984 - 1981 - Unknown
1980 Jill Larimer
1976 - 1979 - Unkown
1975 Joey Sith, Ann Haber, and Becky Clarke
1974 Fritz Dolde
1973 Cindy Coats
1972 Susan Benett and Jane Steele
1971 Beth McTigue and Meg Clarke
1969 Kathy Mctigue
1968 Polly Ehlers
1967 Unknown
1966 Betsy De Croes
1965 Pam Lockwood


HARRIS EBERHART AWARD - for Outstanding Summer Junior Counselor
The recipient of the Harris Eberhart Award must demonstrate growth and maturity in program, cabin, and counseling skills. He or she must always be accepting of all campers, co-workers, and duties, as well as exhibit capability as an important part of the Eberhart family. Additionally, the recipient must continually lead and share his or her knowledge to teach others.
2018 - Arnav Jain
2017 Tom Peart
2016 Mary Martin
2015 Zoey Johnson and Kristin Oxley
2014 Emily Speybroeck
2013 Sarah Curtin
2012 Alanna Rieser
2011 John Cannon
2010 Mike Leszcynski
2009 Lisa Dunnivant
2008 Ellie Schmerler
2007 Aaron Lesser
2006 Maggie Kirles & Tyler Wolf
2005 Amy Head
2004 Cal Ruderman
2003 Megan Osberger
2002 Maureen Harter
2001 Genevieve Sullivan
2000 Nick Mohnke
1999 Karen Neuburger
1998 Nichol Brinkman
1997 Nichol Brinkman
1996 Kevin Walsh
1995 Kevin Byers and Guerin Gray
1994 Daman Salerno and Kevin Byers
1993 Ehren Reed
1992 Jeremy Reed
1991 Gail Grey
1990 Molly Fisher
1989 Mary Amos
1988 Anne Naus

George Cooper Alumni Association Award Winners - Awarded by the Alumni Association for service to camp both monetarily and/or through their help on a day to day basis.
2017 - Officer Reid Spitaels (Saving a life in the St. Joseph River)
2016 None Awarded
2015: Bob Kolbe
2014: None Awarded
2013: Jennifer Easton (Saving a life in the St. Joseph River) and Louis Sandock
2012: Bob Kolbe
2011: None Awarded
2010: Jamie Miller
2009: Sarah Singleton, Charles & Anne Hillman, James & Jill Hillman, Noel & Tom Yarger, Chris Sallows
2008: Dennis Stark, Pete Fournier
2007: Cole & Jeannie Davis
2006: Brice Emanuel, Rick Doolittle, Nancy Oare Butler, Ernie Oare, Carol and Robbie Oare 
Yarger Observatory and Dynascope Makeover
Thanks to Sean Cunneen, Darren Drake, Jacab Parker, Steve and Linda Marks, and Anthony Harris for all of their hard work and dedication to the Astronomy Program at Camp Eberhart. A year long effort to restore the Dynascope has been completed and the telescope looks like new. The CEAA and Camp Eberhart are in the process of getting the Yarger Observatory back in shape and ready to receive the refurbished telescope. It is joint efforts, such as this, that shows how much we can accomplish when we all work together. THANK-YOU to all for your work and dedication!!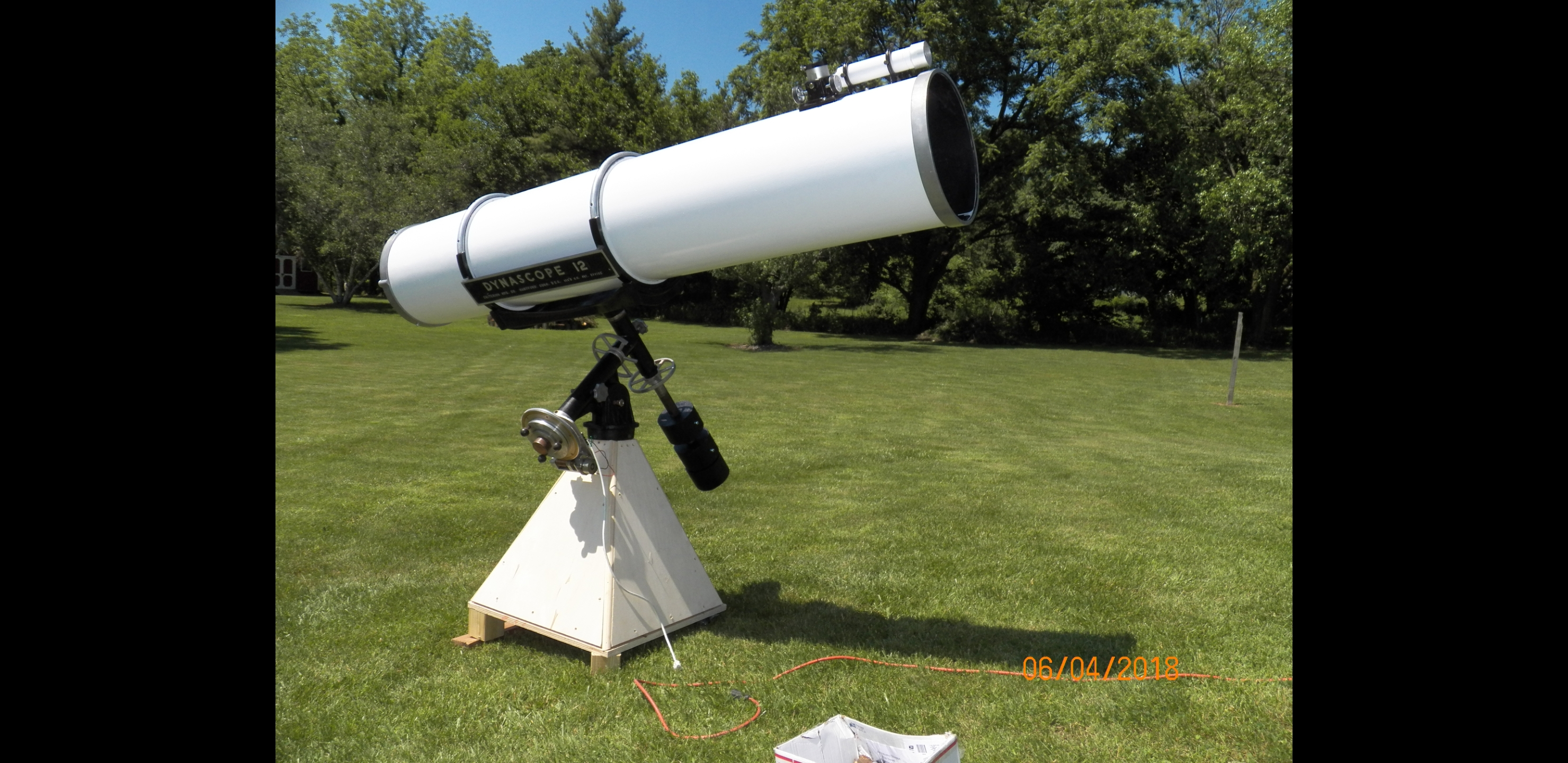 Camp Eberhart Summer 2018
WSBT did an awesome segment on Camp Eberhart, see the link below. Katia and Bella are superstars!
http://wsbt.com/news/local/camp-eberhart-prepares-for-summer-campers
Brice Emanuel - Camp Eberhart's 2nd longest Camp Director in it's history, passed away on March 21st.
A friend and mentor to thousands of campers and staff that roamed camp between 1992 and 2013: We lost Brice Emanuel.
South Bend Tribune Article About Brice!
Please look at Camp Eberhart Alumni Facebook page: (https://www.facebook.com/groups/101471589813/?ref=bookmarks)
for thoughts, remembrances and wishes for Brice and his family.
Obituaries follow for the South Bend Tribune and the Three Rivers Newspapers.
South Bend Tribune Three Rivers Commercial News
George Cooper Award for Camp Eberhart
The George Cooper Award For Camp Eberhart
The following individuals have been given the George Cooper Award for Camp Eberhart for their willingness to help Camp Eberhart. Either financially or through on-going day to day activities, the following volunteers have helped Camp advance for the first 100 years and hopefully, with their continued efforts, for the next 100. Thanks to all of you - Camp wouldn't be in the shape it is, if not for your efforts!
2004 - Nancy Oare Butler, Ernie Oare and Carol Oare
2005 - Rick Doolittle
2006 - Brice Emanuel
2007 - Cole and Jeannie Davis
2008 - Dennis Stark, Pete Fournier
2009 - Charles and Anne Hillman, James and Jill Hillman, Noel and Tom Yarger
Sarah Singleton and Chris Sallows
2010 - Jamie Miller
2011 - None Awarded
2012 - Bob Kolbe
2013 - Jennifer Eaton (for extraordinary feat of heroism), Louie Sandock
2014 - None Awarded
2015 - Bob Kolbe (2nd Award)
2017 - Officer Reid Spitaels SBPD (for extraordinary feat of heroism)
Again - thanks so very very much for your help in making Camp Eberhart a better place.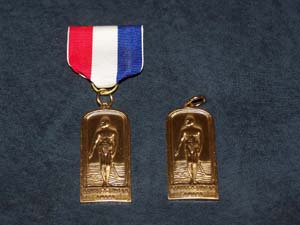 Jean Magrane, Firefighter and Camp Eberhart Alumni
Firefighters come to expect a breathless greeting every time they arrive on a scene. Whether it's a house fire or a car wreck, someone's bound to run up to the fire truck, pick out the man they think is in charge, and fill him in on what he needs to know — "Everybody's out of the house!" or "My husband's pinned in the driver's seat!"
"This is information the officer in charge needs," Jean Magrane says. She was a Bloomington firefighter for 27 years, eventually becoming a captain. The number of times she and her crew pulled up to a scene is beyond counting. "Never," she says, "would they run up to me and tell me."
Never, in other words, did they expect the man in charge to be a woman.
To read the rest of the article: https://www.limestonepostmagazine.com/big-mikes-b-town-jean-magrane-firefighter/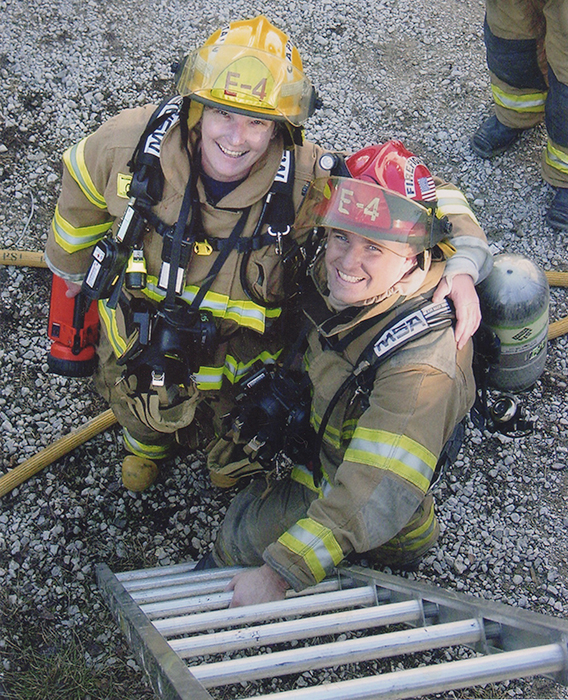 2017 Capital, Scholarship and other Expenses / Purchases For Camp Eberhart

2004 Ford F-450 Dump Truck with Snow Blade $15,783.50
Witwer House Remodel $13,112.00
Archery Program Equipment $2,284.00
Fishing Program Equipment $604.45
Staff Care Packages $353.53
Staff Appreciation Dinner $637.50
George Cooper Staff Awards $800.00
Staff Year-End Banquet $2,021.61
CAT Tractor Repair $2,502.64
Plaque Repair and Purchases $2,976.90
Summer Camp Scholarships $5,000.00
Outdoor Education Scholarships $1,100.00
Marketing, Web & Licensing Expenses $1,045.88
Help with the remodeling of Hands House for new Camp Director $15,662.00
Total For Year To Date: $63,884.01